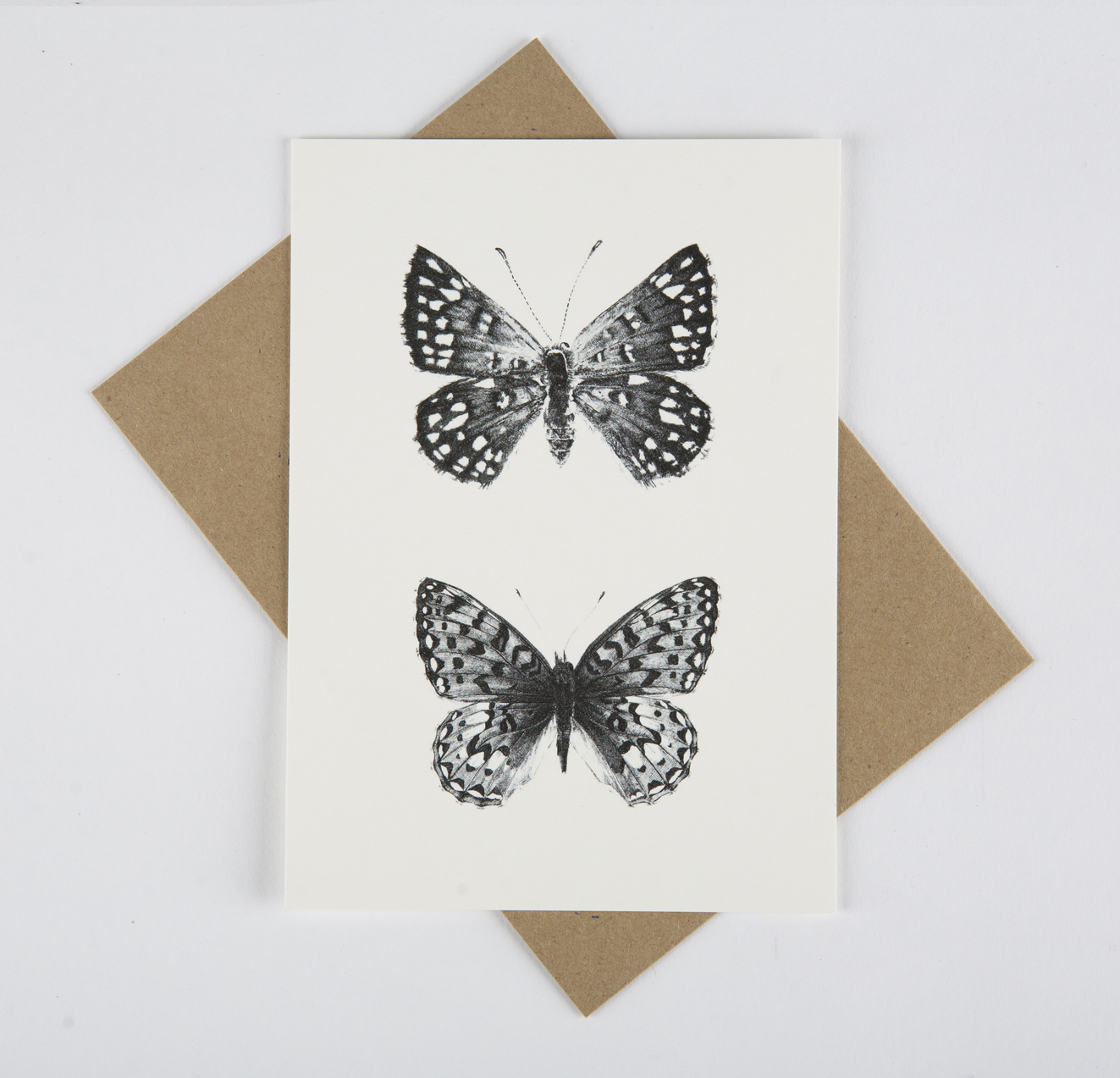 Rally Caller Shop
2 Butterflies - Flat Card
Flat, double-sided card featuring an original pen & ink illustration drawn by Sarah Kaizar. Back of the card reads: "Hi! From 2 endangered butterflies, Behren's Silverspot & Lange's Metalmark"
Card & art print in one
Printed on double-thick, FSC Certified Stock
A7 size (5 x 7")
Flat, double-sided card
Includes a 100% recycled grocery bag envelope
Recovery efforts for the Lange's Metalmark butterfly, Apodemia mormo langei, and the Behren's Silverspot butterfly, Speyeria zerene behrensii, are currently underway in California.